…than just photos in which you can no longer see the forest for the trees?
You finally want to take photos that make others green with envy? Photos that show the true beauty of the woods?
But you're not quite where you want to be yet? Then you've come to the right place!
I have learned a lot, especially in 2020, about photography in general and Woodland Photography in particular. I would like to share this knowledge with you.
Photographing in the forest
Not only in Corona times, the forest offers a welcome contrast to our fast-paced world. In the forest you can find peace and quiet.
The rustling of the leaves in the light season calms immensely.And there is no shortage of possible motifs.
And in winter, when the forest sleeps, it is especially quiet. Especially when there is still snow. And if you look very carefully, you can find beautiful photo motifs even in winter.
Four seasons and any weather
I accompany you through all four seasons and any weather. Most amateur photographers only go out when the sun is shining. But are you aware that you can take great pictures in winter, even when there's no snow? Or that rainy, foggy days are almost better than sunshine in Woodland Photography?
There is almost no such thing as bad weather in woodland photography. You don't believe that? Then I'll prove it to you!
Translated with www.DeepL.com/Translator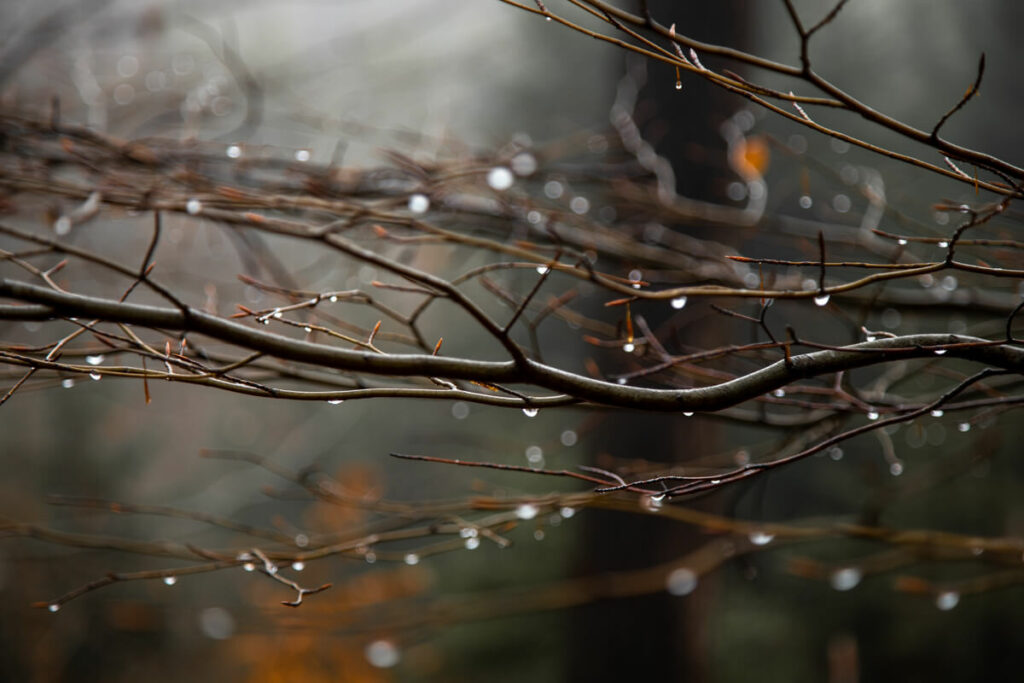 In the meantime, my photos have become much better. But of course that wasn't always the case. Photography is a journey. And this is especially true for forest photography. I'll tell you the most important tip right here:
Don't put yourself under pressure to take a perfect photo on every photo tour.
There are days when I bring back some images that I'm really happy with. On other days, I don't like any of them. That's completely normal.
But to reduce the days when no picture succeeds, there is a lot to learn.
Here on the blog you'll find everything you need to do that. The best equipment for beginners, supplementary equipment for advanced photographers, help with camera settings and image reviews about forest photography.
Get the best out of your camera
Even if you have a cheap camera and no special equipment, you can take good pictures. How? I'll explain it to you here on the blog. (Spoiler: You need to set up the camera correctly first.) With a little practice, you too will take lots of great forest photos.
As soon as Corona allows it, I will offer workshops on woodland photography. Want to know more right now? Then just send me a message!
One section of my journey that I still want to perfect myself is image editing. Will you join me?
Post-processing is always an important part of your photography. Of course, I'll explain why in more detail on the blog.
Want to know more about photography in general or about my travels?
Then check out my other blog as well:
I am looking forward to meeting you!
Yours
Tanja